Welcome to the Best In Class Alumni & Student Discount*.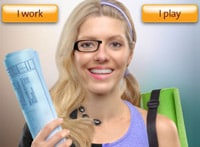 It's the best discount from any car company for recent grads and students in college or a graduate program.
And it can help you save big on a great new ride to call your own.

SEE DEALER FOR OFFERS AND DETAILS
* Eligible participants for College Discount include college students (from any two or four-year school), recent graduates who have graduated no more than two years ago, and current nursing school or graduate students. Excludes Chevrolet Camaro ZL1 and Volt.